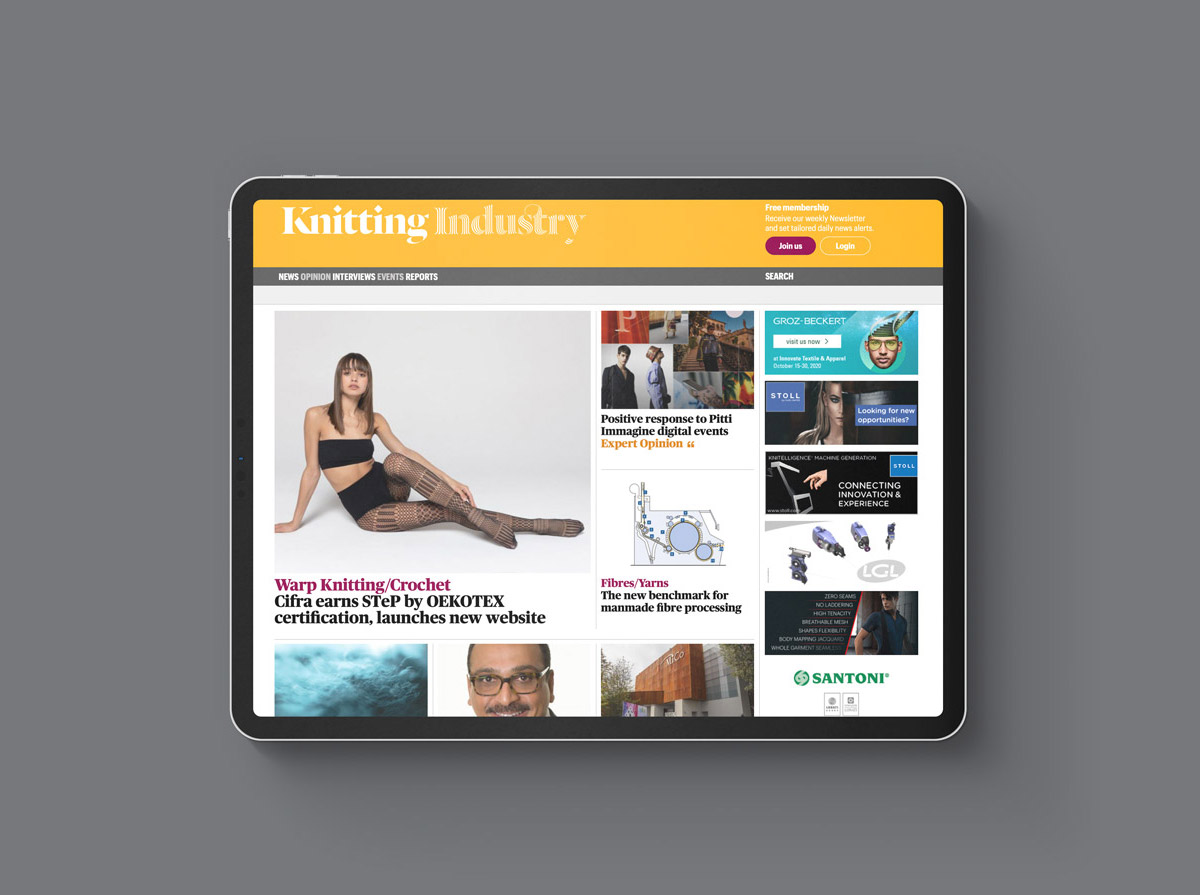 Inside Textiles


Since 2008 Inside Textiles has been a leading publisher of news for the global textiles industry. Over 600,000 international readers trust their websites Knitting Industry and Innovation in Textiles to keep them informed of news, development and innovation as it happens.

The studio created a new identity for the publisher, introducing a new type family and establishing a new design language to unify the two titles, redesigning the two websites and associated communications.

Type by Commercial Type. Drawings by Mark Long. Portraits by Ellie Foreman-Peck. Web development by Rare Earth.
Studio Hunter is the practice of editorial designer James Hunter. Drawing on his experience in publishing – and love of modernist graphic design – James knows how to tell his clients' stories with impact. Each project is an opportunity to work collaboratively with his network of talented illustrators, photographers, web developers, writers and printers. The studio enjoys long-term collaborations with brands, businesses and institutions, offering creative direction, design services and consultancy for print and digital projects.



Studio Hunter Agency Ltd is registered in England under company number 10716349

© Studio Hunter 2021