The Sunday Times


Prior to setting up Studio Hunter, James was an art director at The Sunday Times, working with an award-winning team of over twenty designers. He later collaborated with Esterson Associates and Mark Porter Associates to redesign the newspaper, which was honoured with an Award for Excellence by the Society for News Design.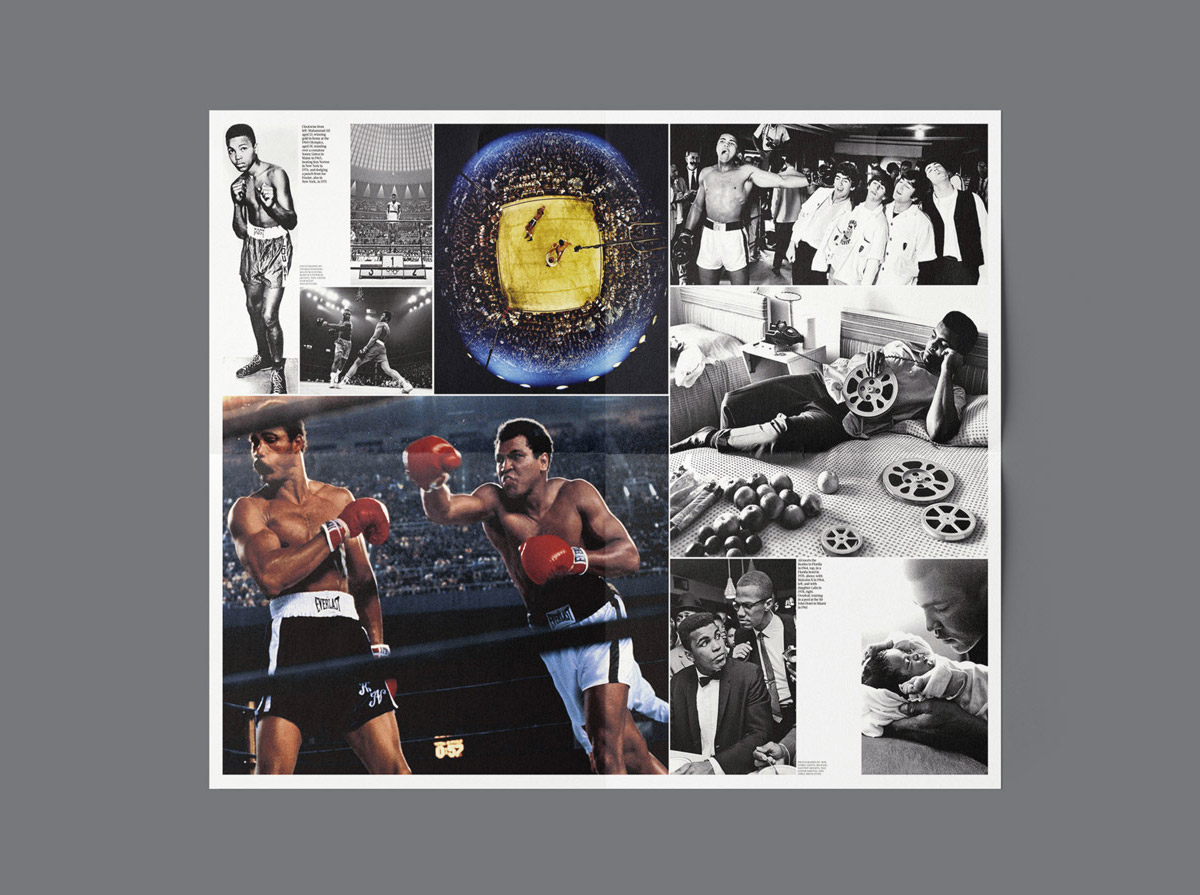 Ali


On the death of the greatest boxer of all time, we wrapped the main news section of The Sunday Times in a four-page picture special. This edition saw a big increase in the paper's sales, and was featured on television at the top of Andrew Marr's newspaper review. The front page was nominated for Front Page of the Year at the British Press Awards, and won an Award of Excellence from the Society for News Design.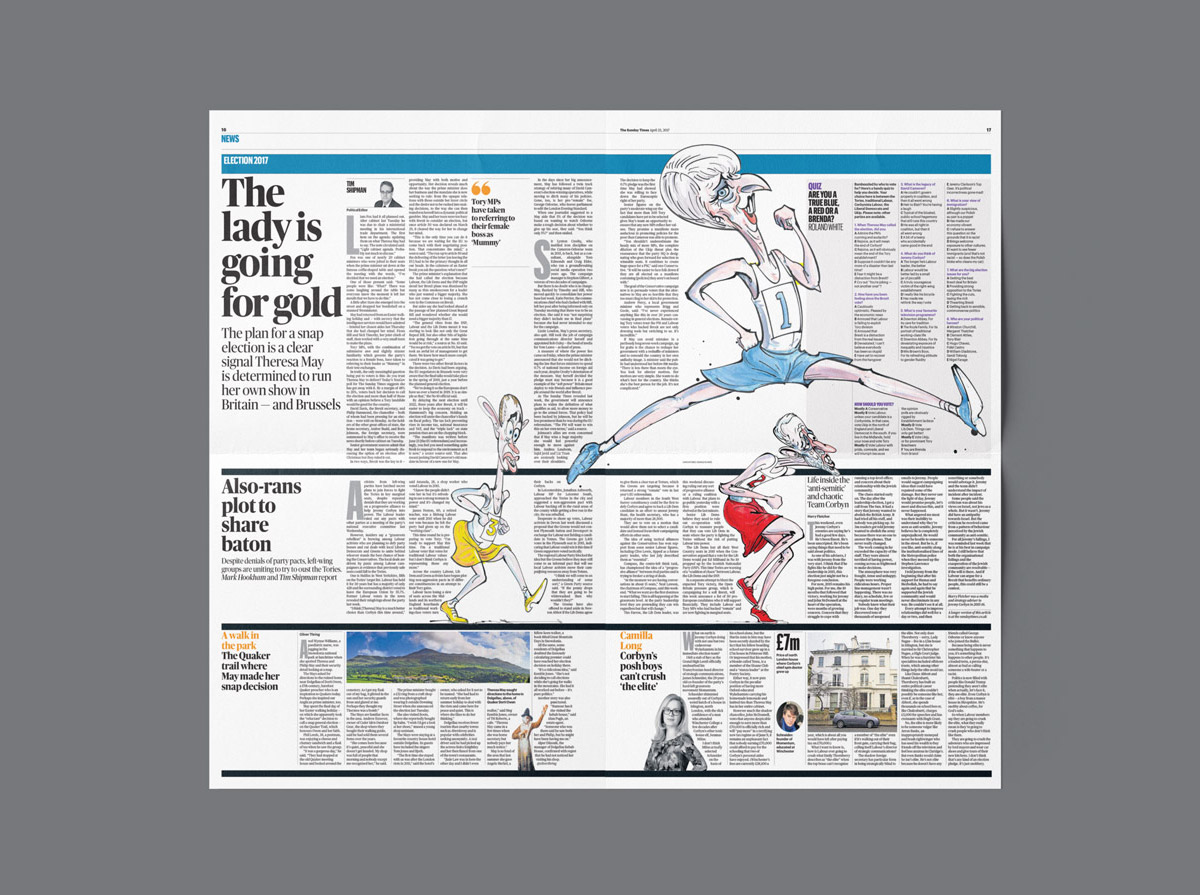 Feature pages


The design of the paper's broadsheet feature pages presented opportunities each week to blow up big condensed grotesk type, dynamically crop pictures and commission exciting illustrators.
Illustration by Jason Ford. Caricatures by Gerald Scarfe and Ellie Foreman-Peck. Infographics by The Sunday Times Graphics team. Cartoons by Nick Newman & Russel Herneman.
Studio Hunter is the practice of editorial designer James Hunter. Drawing on his experience in publishing – and love of modernist graphic design – James knows how to tell his clients' stories with impact. Each project is an opportunity to work collaboratively with his network of talented illustrators, photographers, web developers, writers and printers. The studio enjoys long-term collaborations with brands, businesses and institutions, offering creative direction, design services and consultancy for print and digital projects.



Studio Hunter Agency Ltd is registered in England under company number 10716349

© Studio Hunter 2021